The LUK Mentoring Program pairs caring, concerned role models with youth who will benefit from additional support. The LUK Mentoring Program serves the cities and towns in Worcester County.
Our Mission
To strengthen our community through high quality, life-enriching, professionally supported one-to-one relationships between volunteer mentors and children in need.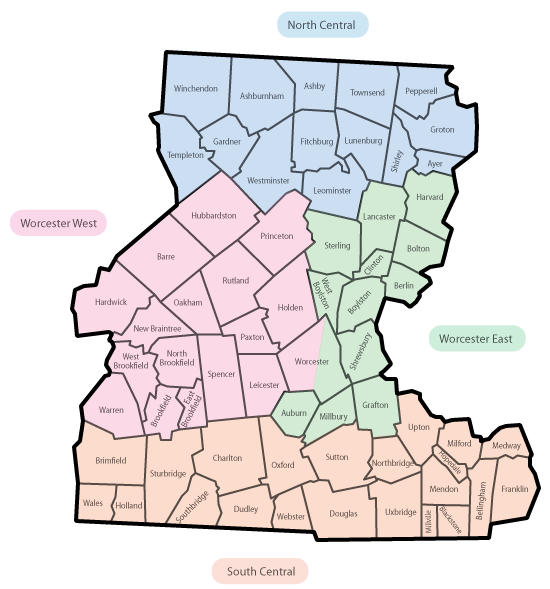 ---
Our Vision Statement
To create successful mentoring relationships for all children who need and want them, resulting in brighter futures by allowing each child to develop into their full potential capable of making informed, responsible decisions.
By sharing fun activities and exposing youth to new experiences, a mentor encourages positive choices, promotes high self-esteem, supports academic achievement and introduces the youth to new ideas. All it takes is volunteering ONE hour a week for ONE year.
---
Our Service Area
LUK Mentoring takes mentee referrals from any town or city highlighted in our service area. We accept mentor applications from anyone within the service area, as well as people who may live outside of this area and have regular travel within these towns, such as for work.
---
Our Funders
LUK Mentoring is funded in part by:
---
"Thank you for being my mentor. You helped me a lot with my homework and you helped me be better in football, so thank you."

"I think my mentor has learned from me to not take life too seriously and enjoy life because you only live once."